It has long been speculated that Facebook is working on its own version of Clubhouse and now the company has made it official. In a blog post, the company announced a number of features that will be available on the social networking platform to attract users to audio-based interactions.
Live audio rooms
The company has announced that it will begin testing live audio rooms, which are expected to be rolled out in the US soon Facebook app and Messenger in the coming months.
The company plans to test the live audio rooms in groups first. As part of this initial rollout, it will also go live for public figures including American football quarterback Russell Wilson, Grammy-nominated electronic music artist TOKiMONSTA, artist and director Elle Moxley, and five-time Olympic gold medalist and entrepreneur Nastia Liukin.
Soundbites
Facebook is going to add a new feature called Soundbites, which are short-form audio clips. Facebook wants its users to use it for anecdotes, jokes, moments of inspiration, poetry, etc.
This feature is also rolling out gradually and is available to developers such as comedian Drew Lynch, the accessibility attorney, Lolo Spencer, and others.
Podcasts
Another feature of Facebook is the support for playing podcasts in the app. The company says more than 170 million people are already connected to hundreds of thousands of podcast pages on Facebook, and more than 35 million people are members of podcast fan groups.
Now to tap on this user base, the company will provide support for listening to podcasts right in the Facebook app – both while using the app and in the background of the app.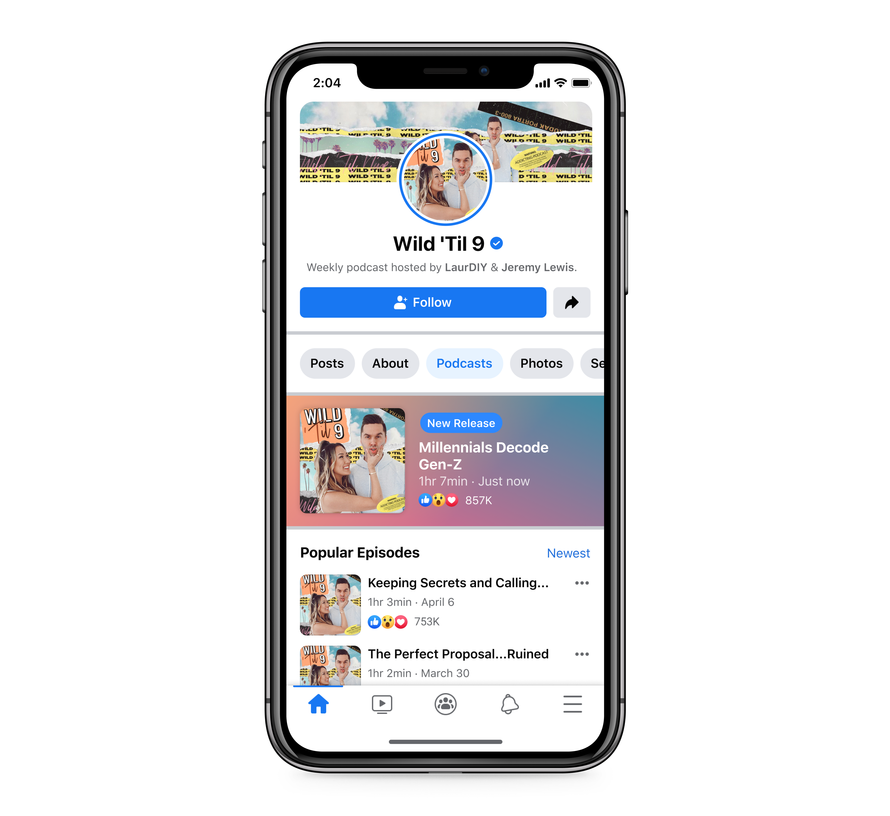 Audio tools
Facebook is testing AI-based enhancements for audio. This includes improving the audio quality despite background interference, supporting background music from Facebook's Sound Collection, which mixes audio tracks, speech effects and filters, and much more.
It also offers subtitles for all of the audio tools mentioned above.
.